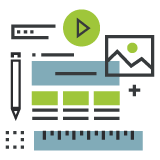 Custom Integration
Together with you we determine the best possible setup and integration into your website. We can completely tailor and adapt the library and player to your special needs or custom style guides.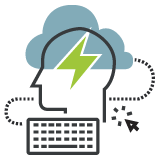 Automatic Transcription
Utilizing automatic speech-to-text algorithms GoEssential creates transcripts and aligns them to the videos. Supported languages: Arabic, Czech, Dutch, English, Finnish, French, German, Greek, Hungarian, Italian, Polish, Portuguese, Romanian, Russian, Spanish, Swedish
Video Essentialization
High-quality chapter marks and short versions are the key to improve the viewing experience for your videos. We can handle of all your videos or get you started by creating an exemplary set of essentialized videos.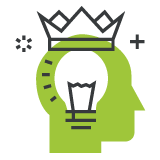 Content Marketing
Sometimes you have great content and don't even know it. Based on the Essentialization of your videos, we can create high-quality and engaging text and content for you to include in your marketing campaigns.